The FSB has revamped its public website to make it easier to read and navigate on a wide variety of devices. As well, the site offers new ways to browse through and keep current with FSB activities. Here are some of the key improvements: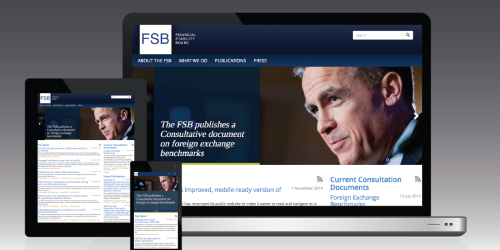 Restructured content
Enjoy our newly organised content on your smartphone, tablet or desktop computer. You'll find newly organised content that includes: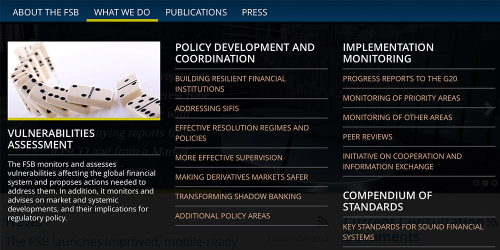 Enhanced menus
Display an enhanced menu when you mouse over categories along the top of a page for quick access to the most used pages in each section and related photos and videos.